Enjoy the beautiful animated dynamic Christmas Night Wallpaper.
Price $7.95
.
Today It's FREE
NOTE: Christmas Night Animated Wallpaper is available as a
Giveaway of the day
! You can only download and install it within December 20, 2014.
Never miss a cool giveaway, Subscribe us by email now
Who is waiting in the lovely creek side cabin on this snowy evening? They are staying nice as warm as you can tell from the animated smoke coming from the chimney. The creek gently flows while the snow continues to fall. All the Christmas lights blink in welcome.
DOWNLOAD FREE and Get Free licensed now!
►
Download Christmas Night Animated Wallpaper now
Unzip the package of "Christmas Night Animated Wallpaper" you've downloaded, and carefully read the instructions for get Serialnumber or License included.
PLEASE NOTE: Christmas Night Animated Wallpaper is only available to FREE download and install within December 20, 2014.
Did You miss this? Don't worry.
You may find the best discount (up to 90%) from Coupons.ivoicesoft.com
. Click it then type to search what you want.
Never miss a cool giveaway, subscribe us by email now.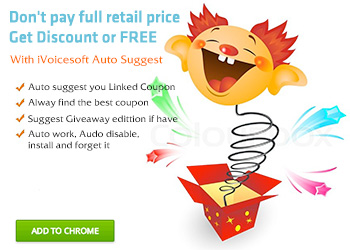 Comment:
downloaded and installed very easy on my Dell N5050 windows 8 laptop, very pretty BUT does use allot of resources and slows down my laptop way to much to make it enjoyable, uninstalled within a couple of minute's Thanks Anyways, HAPPY HOLIDAYS EVERYONE!!!!!

Comment by Alan — December 20th, 2014 at 3:57 am Did you find this comment useful? yes | no (+4) Reply
Who would pay for such a thing?
http://www.wallpapers.com/windows/Wallpapers/Animated-Wallpaper
http://www.desktopanimated.com/charm-waterfall/
Pretty easy to find, to be honest.

Comment by Epic_Fail — December 20th, 2014 at 4:02 am Did you find this comment useful? yes | no (-5) Reply
Never mind that screensavers aren't really needed to use with newer OS, let's just look at their functionality and beauty. I can only compare this screensaver with Astro Gemini, of which I have several (just because I enjoy looking at them from time to time.)

This screensaver is attractive, but somewhat boring because it lacks sound and movement options. Astro Gemini allows sound (or not), gives you control over snowfall and wind speed, and has the option for a clock (or not.)

The animation in the Astro Gemini screensavers I have are a bit choppy, where the only thing moving in this screensaver are the snowflakes.

Caution: This screensaver has an option to Play at startup enabled by default, so if you don't want the screensaver taking over your screen I'd suggest turning that off (settings.) Going to uninstall this one.

Thanks anyway.

Comment by Powder_Skier — December 20th, 2014 at 4:10 am Did you find this comment useful? yes | no (+11) Reply
I couldn't call software to this. Not interesting for me. Thanks, GAOTD for the great software you sometimes offer. Not always can be excellent.

Comment by speedy valdez — December 20th, 2014 at 4:22 am Did you find this comment useful? yes | no (-6) Reply
This one doesn't come as a surprise at this time of the year. Those who like that sort of things but didn't have the patience – or the free space on their PC – to keep it all year round since last year when it was first offered… too late for Christmas Eve 2013, will appreciate.

In settings (right click the icon in the systray), set "Execution priority" to "High" if you want to enjoy your wallpaper with optimal fluidity; set it to "Low" to spare your processor if you want to work on your pc with the wallpaper playing. Don't worry if your icons stop working properly, everything will return to normal when you close the wallpaper.

Uncheck "Autorun on windows startup" if you want to keep it installed for the forthcoming winter holidays without using it in the meantime. But it is not always enough. You might have to use "msconfig" and uncheck "Animated Wallpaper" in the 2nd tab from the right. To launch it next Christmas, just click its icon in the list of programs. (Sorry for these rather vague explanations, but I cannot be more precise, as my Windows is not in English.)
Merry Christmas to you all.

Comment by ouialaraison — December 20th, 2014 at 4:23 am Did you find this comment useful? yes | no (+7) Reply
Featured titles:
Fireplace Animated Wallpaper
It is said that the magic dance of flame is the one of the most magnetic and relaxing things in the world. With this in mind, we created our virtual fireplace that is specially designed to fill your work place with the warmth of a cozy evening and the enchantment of fairy tales.
Aquarium Animated Wallpaper
Virtual Aquarium is highly realistic desktop animation that brings the beauty of underwater life to your computer. Watch the gold fish and black and white striped fish swim in and out of an underwater paradise. You can spend hours being entertained by these aquatic beauties.
Animated Wallpaper Maker
Animated Wallpaper Maker is all-in-one solution for customizing your desktop background with amazing animations effects. It contains an editor that allows you to add animation to standard windows wallpaper and a built-in player replaces the static windows background with an animated one.
Animated Screensaver Maker
With Animated Screensaver Maker you easily create animation by yourself. For example, you can add weather effects, turn a photo into an underwater world with moving fish, or create a beautiful sea background.