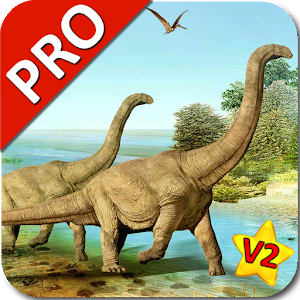 Rating: 4.8/5
Pro edition features
(1) No Ads.
(2) Provides full-function. (★ Auto-Run Mode )
(3) Support offline mode.
(4) Support 5 different puzzle games
(5) Easy drawing pen function
Helps the kids easy learning, and including all new Jigsaw Puzzles feature.
Kids can easy learning about dinosaurs with pictures ,sounds and jigsaw puzzle games.
This app provide a very good early education method is to let your kids play while learning, and then learn from playing.
More than 45 interesting pictures and sound will help your kid learning about dinosaurs.
Features:
★ Contains special memory mode make kid play from black and white pattern to colorful card when they complete some task.
★ Funny jigsaw puzzle games has 5 level from easy to hard,give your children much challenge.
★ English human voice help your children learn English vocabulary easily.
★ Multi-language(English / Chinese / Japanese / Korean / Spanish).
★ Training kid thier comprehension,logic,language ability.
★ All jigsaw puzzle are generated randomly.It's really a interesting educational game
★ With nice interface that you can play on both tablet and mobile phone.
[JS10240219 C24.PRO]
[JS1024PRO]
Download at Dinosaurs Flashcards V2 PRO
This Free download may be available on this day only.