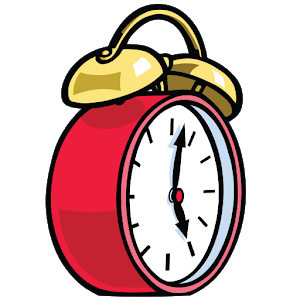 Rating: 4.7/5
All your purposes are achievable when you control your time.
Do you play sports? Do you cook at the kitchen? And maybe you just want to perform actions after a specified time? Do you need to save some timers in advance for later use? And maybe you want to organize the group of some timers? Then you should to have this countdown timer on your smartphone or tablet.
The application is ideal for interval (HIIT) workouts, for run or any other sports. Timer is universal, so it can be used at the kitchen for cooking favorite meals and as to prepare for exams or an important presentation. In addition, you can run multiple timers (or group) simultaneously, thereby performing a countdown for completely different tasks. Establish the number of repeats, the interval between repeats and timers in the group, as well as many other options to achieve the desired result.
No time or uncomfortable to look at the device's screen? You should not take this problem because the application supports speech synthesis technology "Text-To-Speech" (TTS) *, which means that you cannot distract by your smartphone or tablet, all the necessary information about the timer status will be announced. With the function "TTS Count" ** can be synthesized sequence numbers (1, 2, 3, etc.) after a preset time. If you are unable to use technology TTS, you still will not miss the start of the next repeats or next timer. Precautionary phrases voiced announcer voices. The timer can run in the background, thereby increasing the operating time of your battery.
Languages: English, Russian.
Features:
1. Without ads;
2. Up to 10 simultaneous timers;
3. Up to 99 repeats of each timer and up to 60 minutes interval between repeats;
4. The maximum number of saved timers, groups and timers in the group is limited by the capabilities of your device only.
* You will need additional software TTS Engine. The application uses default TTS settings. Additional charges may apply. Quality speech synthesis depends entirely on the application TTS Engine.
** The timer works in real time. If phrases interrupt each other, try to change parameters: increase the interval "TTS Count" (in the program) or increase the speed of pronunciation (system TTS settings).
Download TTS Timer Pro as FREE today
TTS Timer Pro is available as a Giveaway of the day!
You have limited time to download and install it.
TTS Timer Pro only available to FREE download on April 06, 2019 at 11:49PM